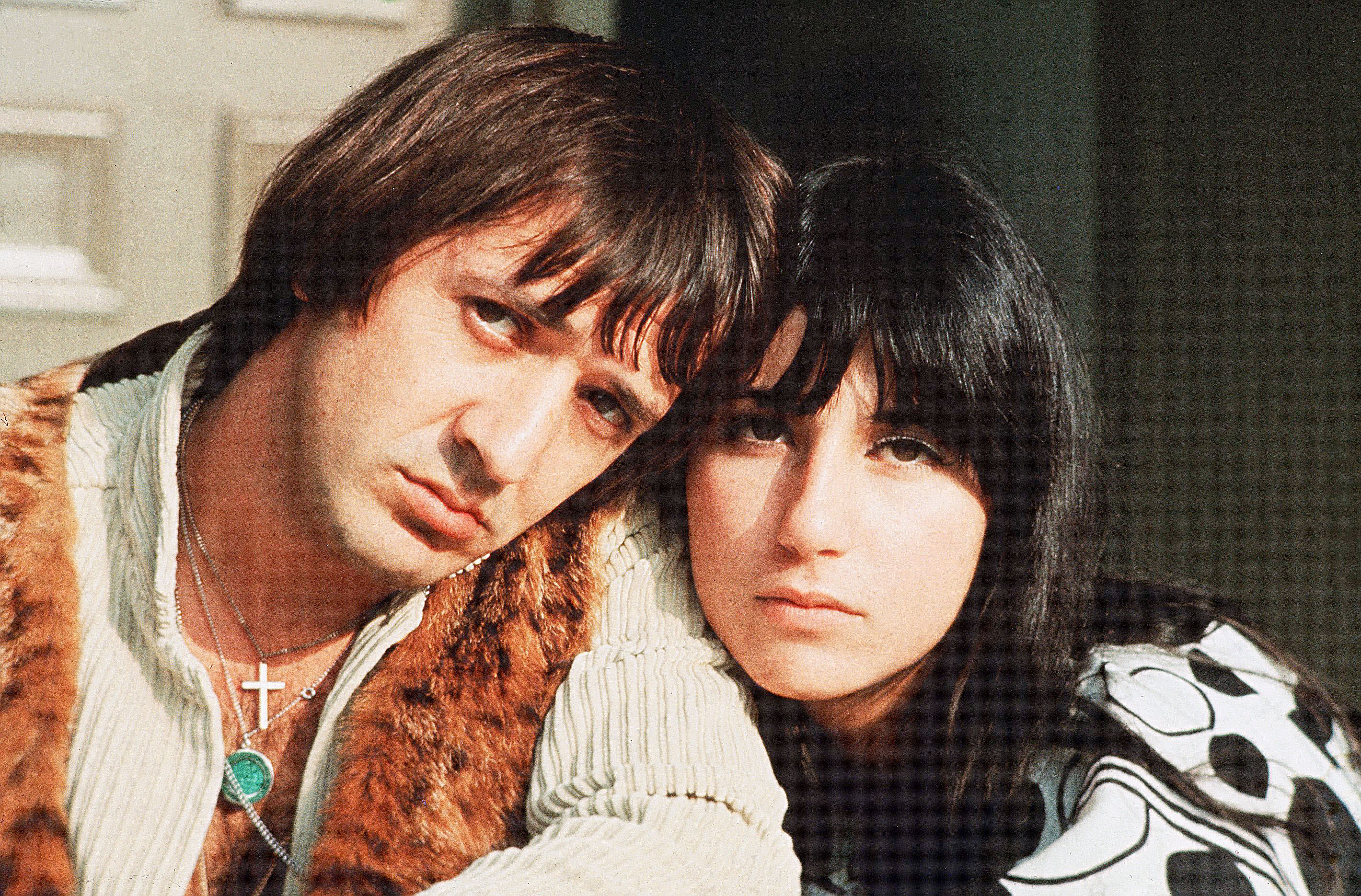 Sonny & Cherwere an American pop music duo, actors, singers and entertainers made up of husband-and-wife Sonny and Cher Bono in the 1960s and 1970s
The discography of American Pop rock duo Sonny & Cher consists of five studio albums, four compilation albums, one soundtrack album, two live albums and twenty-one singles. Sonny and Cher had released three albums and one single which achieved Gold status in the United States, those being: Look At Us, Sonny & Cher Live, All I Ever Need Is You and I Got You babe. In the decade they spent together, Sonny and Cher sold over 40 million records worldwide.[1]
Their debut single was released under the pseudonym Caesar and Cleo, and was "The Letter", on the Vault Records label. Later in 1964 they released "Love Is Strange", a cover of Mickey & Sylvia's 1957 classic, and "Do You Wanna Dance" on the Reprise Records label, Those singles received little attention[2] in the US and failed to chart in the Billboard 200. In 1964, "Baby Don't Go" was released as a single and was their first success, becoming a regional hit on the West Coast. After the success of "Baby Don't Go" the couple signed a contract with Atco Records in the US and Atlantic Records in the UK and Europe. On this label, they released three studio albums and two greatest hits compilations between 1965 and 1967. After "I Got You Babe" reached #1 on the Billboard Chart, "Baby Don't Go" was re-released by Reprise Records and reached #8. The single was included on the album Baby Don't Go – Sonny & Cher and Friends, a compilation released by Reprise with their old recordings under the label.
The couple achieved their international success between the years 1965 and 1972, especially when they were signed to Atco/Atlantic Records and MCA/Kapp Records, with hit singles like "I Got You Babe", "Little Man", "The Beat Goes On", "All I Ever Need Is You", "A Cowboy's Work Is Never Done" and "When You Say Love". Their albums Look at Us, The Wondrous World of Sonny & Chér, In Case You're In Love, All I Ever Need Is You, and Mama Was a Rock and Roll Singer, Papa Used to Write All Her Songs were released in North America, United Kingdom, Continental Europe, South Africa and Japan.
en.m.Wikipedia.org